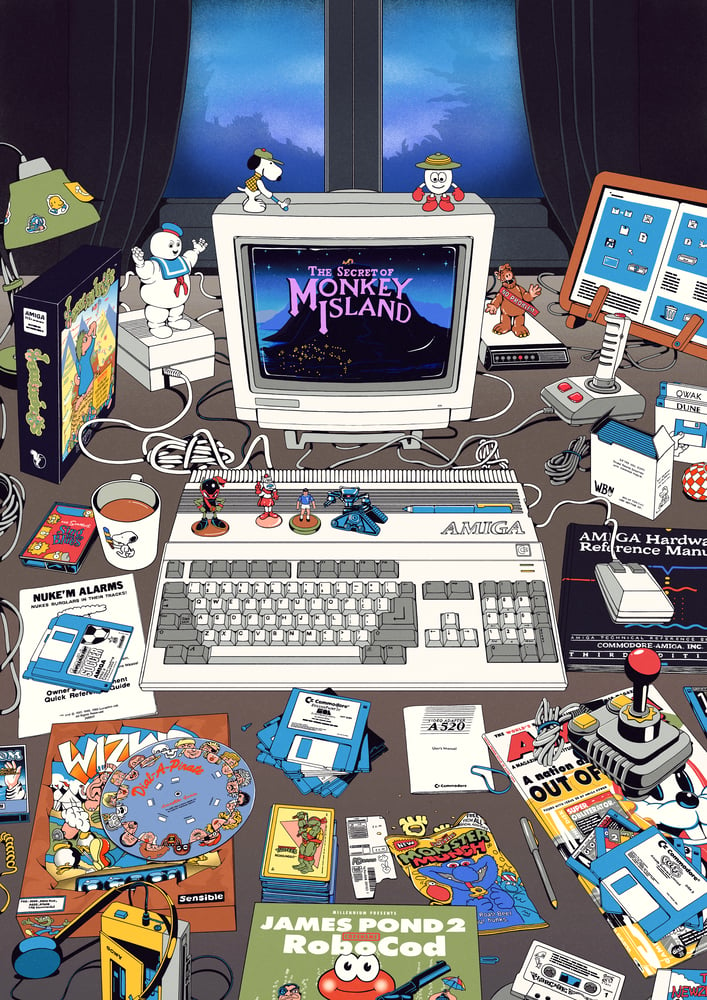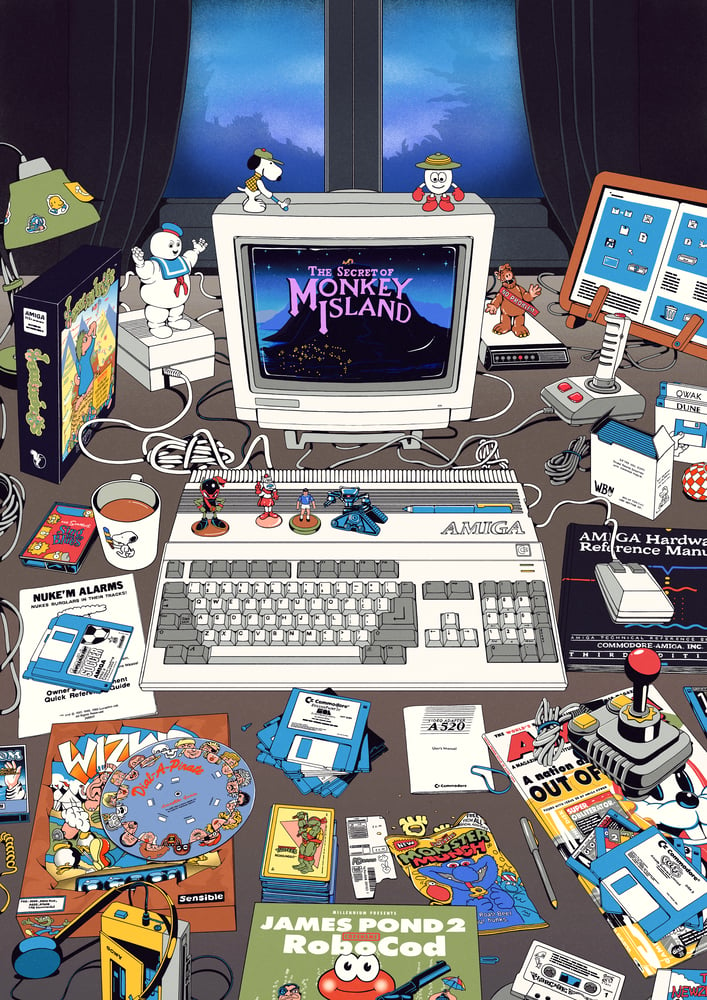 Monkey Island Amiga Illustrated Poster
£45.00
Deep in your attic...the Amiga 500.
Celebrate the life of this unique home computer and the gaming memories that it forged in a generation of desperate nerdlingers with this amazing Hi-Qualitee™ illustrated poster.
Printed on fine archival Hahnemühle paper stock you can be sure that this image will look vibrant and zesty as it looms down at you from a nearby wall.
Available in two sizes!
A3 for the modest consumer and;
MEGA A2 for those who want it all! All the DPI! The full works!
Shipping out from mid-late September 2022